PLEASE NOTE THAT EVERYONE MUST SIGN UP ONLINE IN ORDER TO PLAY – YOU CANNOT JUST DROP IN TO PLAY. PLEASE SEND AN EMAIL ASKING FOR INFORMATION ON THE PROGRAM AND INSTRUCTIONS FOR SIGNING UP ONLINE. PLEASE INCLUDE WHAT LEVEL YOU PLAY AT AS WELL.
This is a game which is "easier on the body and the joints". Both the paddle and ball are light, therefore there are fewer impact or elbow injuries.
The game of Pickleball involves an underhand serve and limited running, making this an ideal sport for the "mature" person. Played with an oversized paddle, one can become a "Wimbledon Wonder" without too much effort!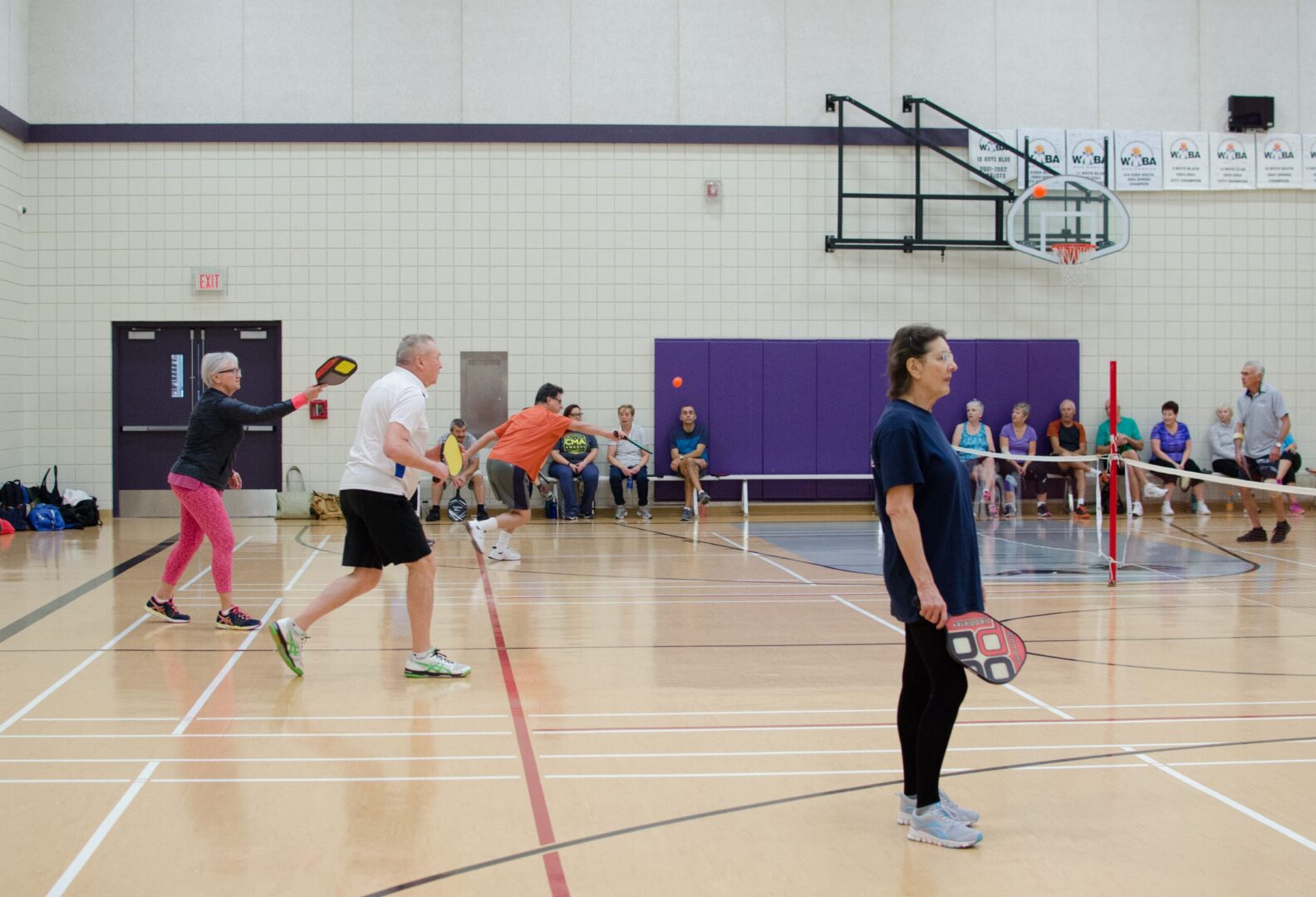 Pickleball at NGCC takes place every Monday to Friday. Times vary but generally we have Advanced in the morning, followed by Intermediate and Beginners. Registration is done online.
New people are always welcome and we provide paddles to borrow for those just wanting to try it out. The purpose of this program is to promote fun and socialization, along with friendly recreational (and sometimes competitive) games of Pickleball.