This room holds up to 40 people and can be used for meetings, small showers and family gatherings.  It has a small kitchenette for coffee and serving.
Cost to rent this room is $110.00 + GST based on a 4 hour rental.  Extra hours are $25 + GST per hour.  A $100 deposit will also be collected when the booking is made.
Depending on gymnasium availability, it can also be rented with the MPR for birthday parties for an additional cost of $45.00 per hour + GST.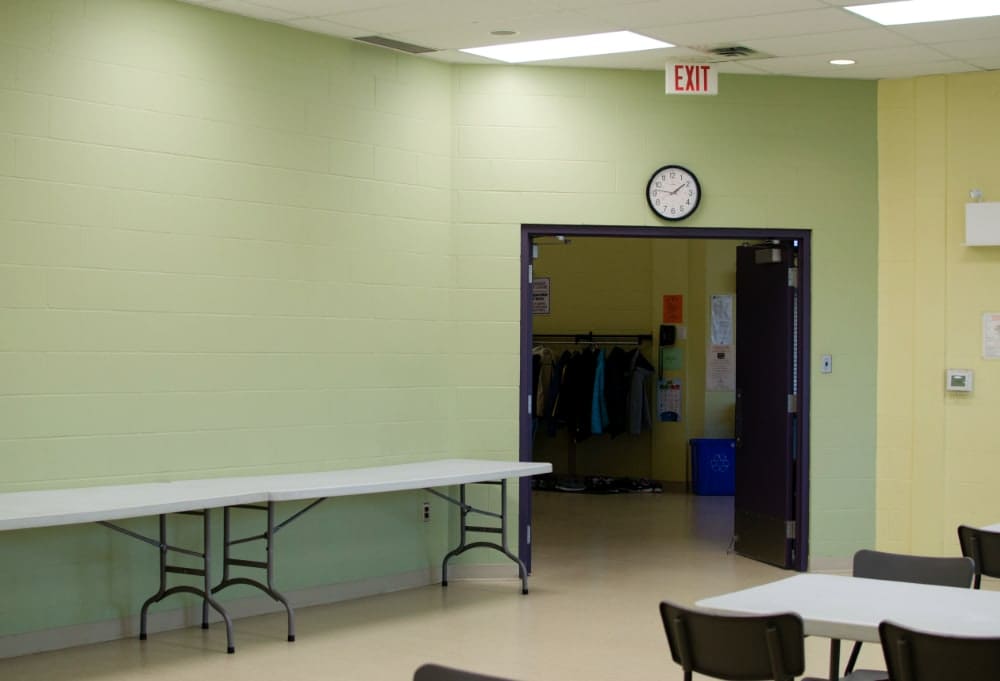 For more information and bookings, contact Carmelle at 204-256-6654 or , or fill in the form below . If you would like to book our facility, you will need to make an appointment to come down to sign the rental contract and pay the rental fee AND deposit by cheque, cash or e-transfer.